Simulate optical systems and predict performance.
TracePro is used extensively for optical analysis and simulation. Model and design optics in the ultraviolet, infrared and visible spectra.
TracePro is optical analysis software for simulating and modeling all types of optical systems by ray tracing. Models are created by importing from a CAD program or optical design software, or by directly creating the solid geometry. Source rays propagate through the model with portions of the flux of each ray allocated for absorption, specular reflection, and transmission, and reflective and transmissive scattering. TracePro can simulate many components and aspects of optical system performance, including stray light, polarization effects, diffraction gratings, bulk scatter, fluorescence, throughput and self-emission.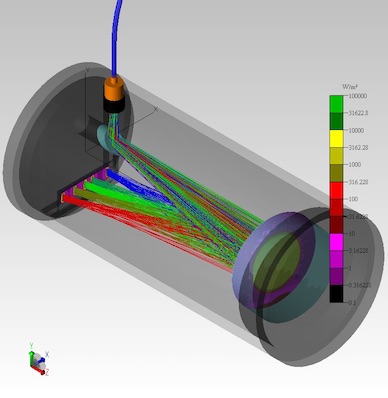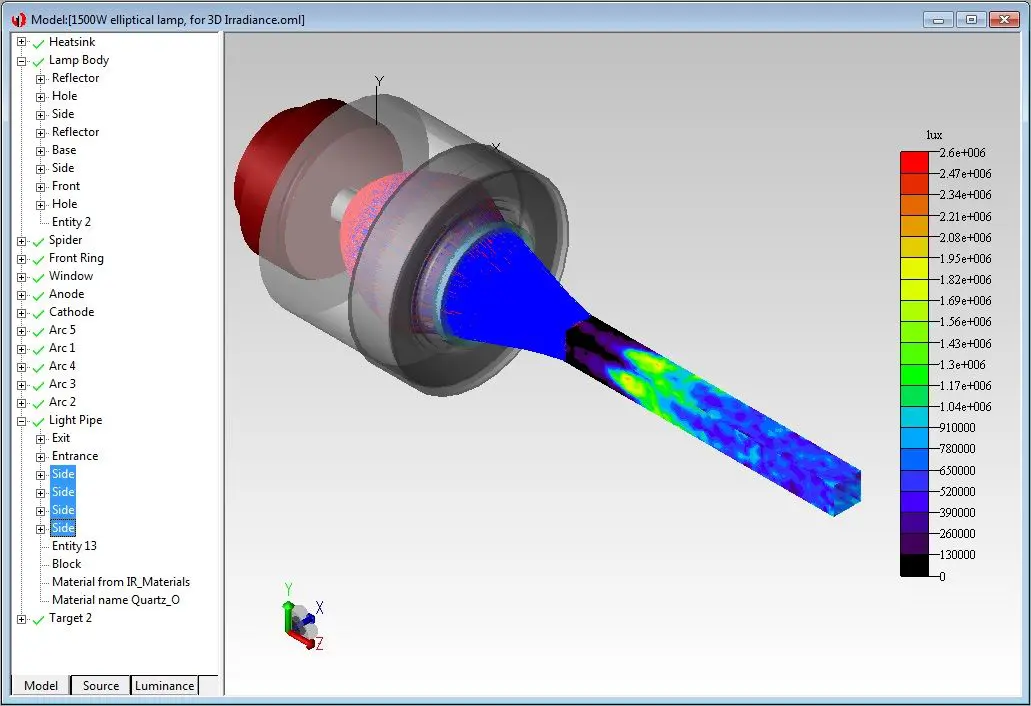 TracePro's analysis tools include irradiance maps, angular intensity plots, and radiance maps for predicting and visualizing the performance of your optical design. You can analyze many performance aspects of your design, with tools ranging from path sorting to volume flux analysis to photorealistic rendering. Its complete and robust macro language enable you to automate many analysis tasks.
Would you like to try TracePro for free?
Fill out this form to start your 14-day free trial.
Fields marked with an * are required
TracePro is easy to use yet powerful enough complete any optical analysis or simulation task. TracePro's strong CAD interchange and solid modeling capabilities make the job of optical modeling a joy rather than a chore. TracePro is a must-have tool for any optical engineering department.