Explore Our Optical Solutions

Optics and Illumination
Optical Design Software for analyzing, simulating and optimizing optical and illumination systems

SOLIDWORKS® add-in
Affordable, fast and accurate raytracing simulation tool for managing optical and mechanical designs in SOLIDWORKS
Professional Optical Design
Optics Software for Layout and Optimization meets today's lens design and optical engineering requirements.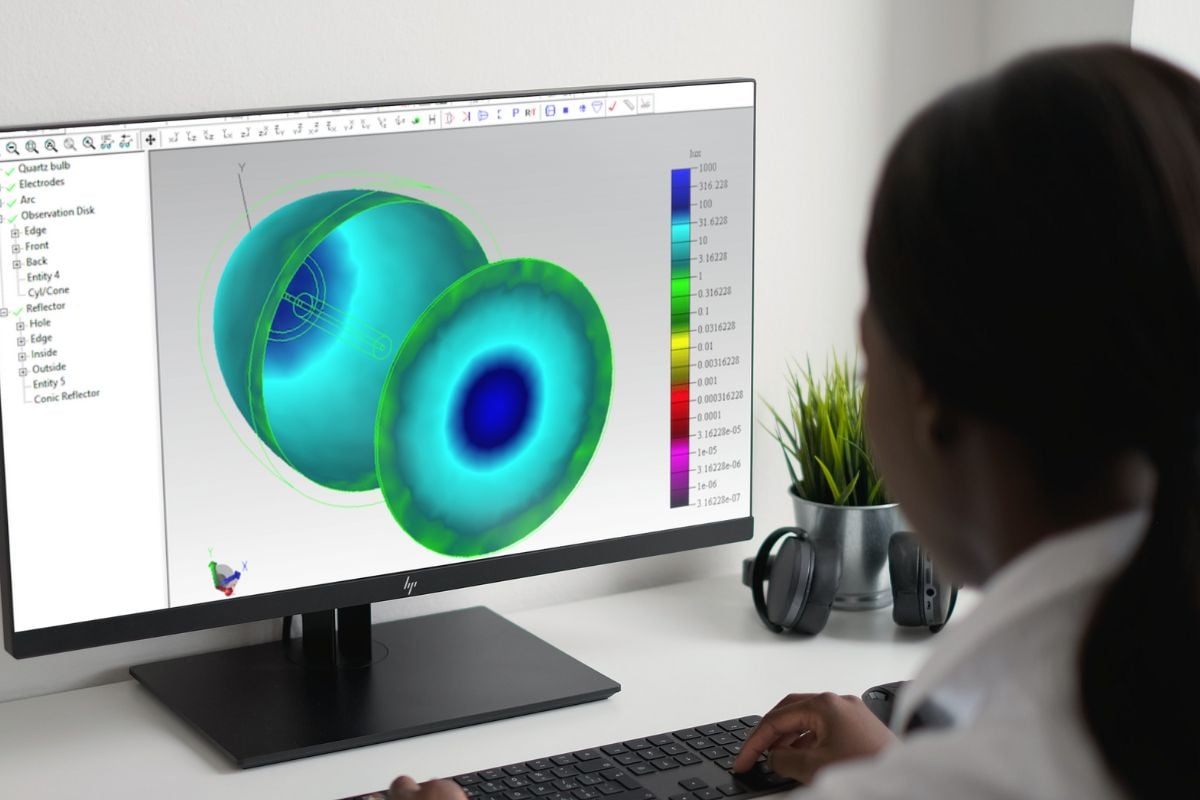 A word from our clients
"TracePro's intuitive 3D user interface saves us time and money. TracePro allows us to quickly generate accurate optical simulations from our SOLIDWORKS and CREO CAD models. The 3D visual nature of TracePro allows us to easily verify our geometry. We routinely use TracePro for design and analysis of illumination systems including optical instruments, LED optics, light guides, tissue optics, LIDAR and UV Disinfection systems."

Fred Bushroe,
President, INOV Inc.

More About Lambda Research
Lambda Research Corporation has been providing opto-mechanical design environments for over 30 years. Deeply rooted in the optics industry, with a university program that supports the design community, our experience speaks for itself. Our award-winning software has helped designers shape the world around us for the better, from LED lighting to medical devices to complex space telescopes. Our intuitive user experience and world-class technical support set us apart from the rest. We make optical design fun!
See for Yourself
See how three decades of software excellence can improve your design experience
Exploring the World of Photonics: Our Showcase at Photonics West 2024
Elevate Your Optical Design Skills with TracePro Online Training 201
Did You Know? Harness the Power of TracePro's File Compatibility!